Tips on How to Shop for Cars Online
In the market for a new car? The good news is that this has become far less stressful with all the online resources available to help. You don't need to go to a dealership and experience any high-pressure sales tactics, and instead, you can browse vehicle listings from the comfort of your living room. If you haven't done much online car shopping before, here are a few tips to help you out.
Check a Variety of Sites
There's no shortage of sites with auto listings out there. While some listings will be cross-posted on multiple sites, others will not, making it a good idea to search on as many sites as possible. These are a few of the best options:
All three of the sites above have listings posted by dealerships and private party sellers. You should also check the sites for some local dealerships to see what they have available.
Narrow Down Your Results
It's best to have some idea of what kind of car you want before you start looking around. Otherwise, it will take you tons of time to sort through your options. Although it's good to be flexible, try to have the following figured out ahead of time:
What kind of car you want, such as a sedan, SUV, coupe or truck
Whether you want a new car, a used car or you're open to both
Any specific features you'd like?
The more you know, the more you can use search filters to trim your results.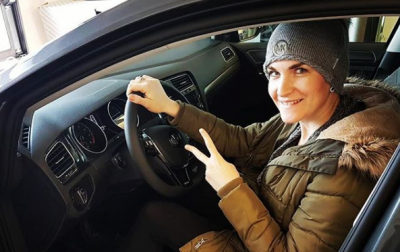 Look Up Vehicle Values
Once you have one or more listings that have got your attention, you should choose a vehicle value guide to look up the current market values on those cars. You can do this with some basic information on a vehicle, which should be available in the listing.
Current market values are always important, of course. If you ever wanted to use your car for online title loans in Texas, then its value would determine how much you could borrow. When you're car shopping, knowing the value of a vehicle can help you negotiate a fair price for it and make sure you don't get overcharged.
Negotiate with Dealers by Email
If you're interested in a car at a dealership, you should negotiate with them by email before you go in. At the dealership, the salespeople have the advantage, but they don't when you haggle with them online. Here's how to negotiate via email:
Start by reaching out to the dealership about the car you want.
Decline any requests for you to come in.
Thank the dealer for their quote, but let them know that their price just isn't competitive.
Negotiate with them until they've come to a price you think is fair or until they stop responding. If they stop responding, you can safely assume they've given you their lowest price.
Of course, it's better to do this with multiple dealerships instead of just one.
Buying your next car doesn't need to be difficult. Use the internet to your advantage and with a little patience, you'll have the car you want at a reasonable price, whether that be a fancy sports car or reliable honda civic and then paint it bright yellow.