How Much Does a Car Battery Cost?
How much does a car battery cost? Your car or truck needs a battery to start, as well as to control the electrical devices. If you live in a colder climate, a stronger battery will be necessary in order to withstand the harsh climate. I live in Minnesota, and there were several mornings back in the day that I needed to wake up my roommate in order to jump the battery so I could go to work. Not fun!

Battery Cost
The battery itself will cost $75-$140 for a basic battery, or $100-$200 for a higher-quality battery that can withstand cold temperatures. These higher-priced batteries will usually have a longer warranty as well. Car battery prices have increased in recent years because of the increased costs in handling lead, which is a key component to a car battery. You can check out the best battery reviews at autonerdsreview.
Car Battery Installation
Big box stores such as Walmart and Advanced Auto Parts offer free installation i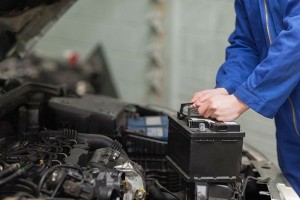 f you purchase a car battery. It's not very hard to replace it yourself, but why not take advantage of this great free service? You can also shop around for a good deal by waiting for sales and using online coupon codes at these retailers. Your auto mechanic will most likely notify you when your current battery needs to be replaced while you're getting oil changes or getting your alignment on your wheels done. They will be happy to sell you a new battery at the full retail price and charge you about $40 of their labor to install the battery. Just say "Thanks, but I'll take care of that myself," and head over to your local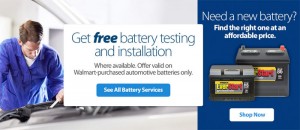 Walmart or Advanced Auto Parts. You will save about $100, which you can put towards other things such as a new paint job, a new iPhone or Apple Watch, or maybe put it into savings for a vacation to Australia or Disney World!