How Much Does a Round the World Trip Cost?
You may have wondered how much you ought to pay if you wish to travel around the world. It's always tricky to answer these questions since all trips take some factors into consideration like vacation style, time and destination.
Factors you need to consider for a round-the-world trip
You must get a fair idea about all things that you need to spend on while traveling around the world.
Accommodations – Accommodations may vary between your favorite luxury resort and dormitory rooms in a hostel. You may consider both depending on how you plan your trip. Your travel budget has to be determined once you take your accommodation and ticket expenses into account. The price of a dormitory might vary between $25 and $5 depending on whether you choose to stay in a posh locale or an ordinary one.
Plane tickets – Count your plane fares as you move between various regions. For each member, you'll need to spend an amount up to $3,500 inclusive of taxes. This figure seems to have remained uniform for the last 20 years. There are a number of trip planners that can help you with a realistic quote. $3,300 is a ball-park figure to assume your costs.
Activities – Your activities may include enjoying an elephant ride, going for adventures, visiting museums and other small tours. It's quite natural for you to spend some money over each of these activities. Depending on your location and activity, your expenses may vary between $5 and $250.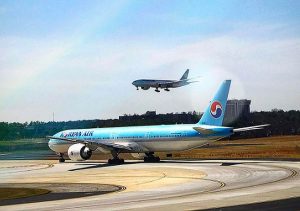 Food & Beverages – Dining at restaurants, having foods on the street and enjoying a feast in a supermarket are all included in the list. You must segregate costs for each type of meal. Assume costs of up to $20 for every meal of a single person in the more expensive localities and up to $5 for every meal per person in cheap areas.
Transportation – It involves hiring buses, speedboats, barges, motorcycles, rickshaws, and cabs. Your transportation costs may vary depending on how quickly you move and how much distance you cover. Hiring a Mercedes car costs much more than using an ordinary rental car. You may save much in terms of transportation, but it constitutes a small part of your overall tour cost.
Ascertaining the cost of your world trip
Travelers that have been part of such global trips are of the opinion that the cost of such trips ranges from $25,000 to $30,000. This figure is positioned at the center of a bell curve. You may assume the cost of any RTW trip to be around $24,000.
Once you take all requirements of a world trip into consideration, you may have to shed an amount worth $2,000 from your pocket. This is a ball-park figure since you may choose out of a number of traveling styles. Planning your trip in advance will leave a lesser impact on your household finances.
You must remember that more you extend the trip your daily expenses tend to fall, as you won't be taking part in all expensive activities every day. That's one reason why we consider the longer trips to be less expensive than the short vacations.